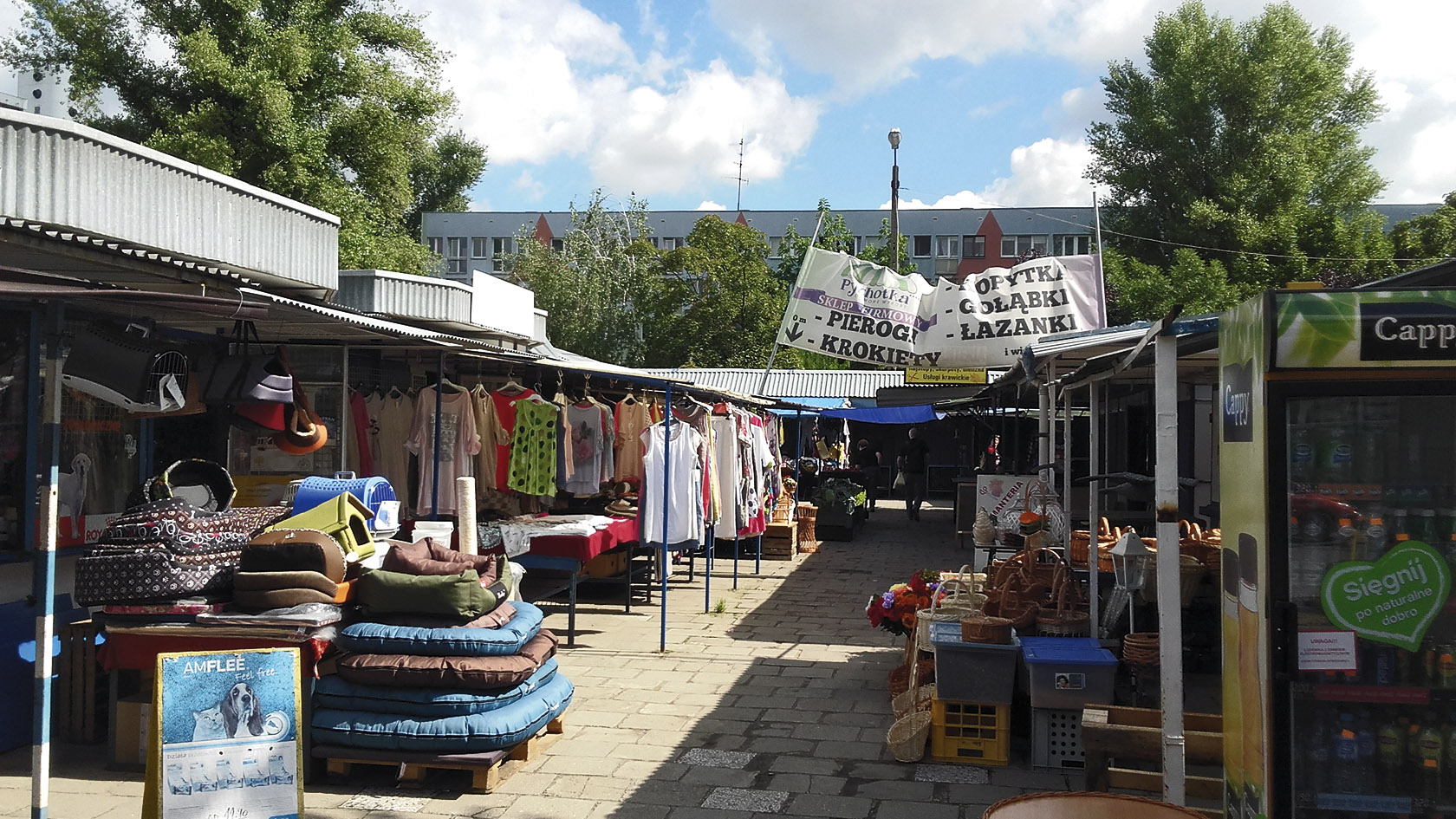 Komandor
Bazaar

There are 9 marketplaces in Wrocław and the vast majority of them is neglected. Visual chaos has its own rules there. I was invited by the House of Peace Foundation (Fundacja Dom Pokoju) to cooperate in the low-budget revitalization of the Komandor Bazaar. Our task was, among others, reducing visual clutter, suggesting navigation and signs, and finding solutions to roof the alleys.
—
We started our work with research and consultations with local residents and customers as well as entrepreneurs and the management of the bazaar. Then I took care of the logo redesign. Wishing to respect the management, entrepreneurs and sentiments of clients, I decided to keep the original base (winged K) giving it a new, contemporary form. We have also suggested a reorganization of the alleys and stands, so now the signs refer to avenues, not to rows of kiosks, and the numbering runs ascending (as on the street), not randomly. We also designed other signs to complement the whole. Now the management can implement the projects - we keep our fingers crossed.
—
Cooperation: Majka Zabokrzycka, Ewa Głowacka, Agnieszka Bocheńska-Niemiec.