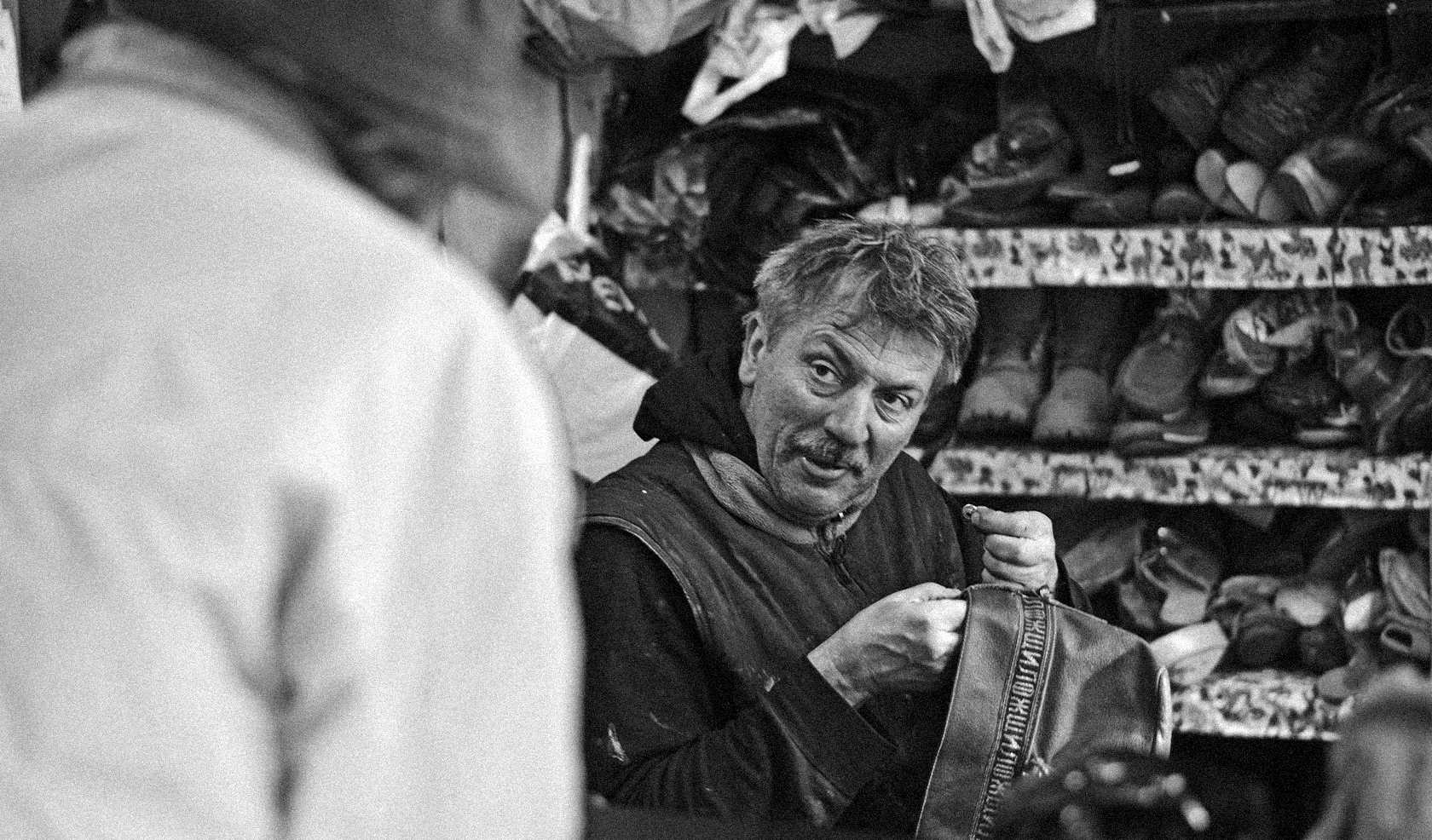 The
Shoemaker

The Shoemaker as a profession is fading into history, but anyone who happened to have their shoes repaired at Mr. Grzegorz Szymczak's workshop will remember him fondly. This remarkable craftsman has always worked facing the large show window of his workshop, to be able to greet the passing-by neighbors and friends with a wave and smile, willing to have a chat during work.
—
I wanted the whole project to reflect the cordiality emanating from Shoemaker every day. The crucial part was to build a friendly space, which would encourage social relations. I decided to cover the show window only minimally so as not to disturb the local customs of mutual greetings through the glass. Inside we teared off the plaster to reveal the beauty of the original German bricks, we added a wallpaper depicting a figurine – the patron saint of Mr. Grzegorz and subtitles describing his character. The hanging wall sign has been designed so that the form would not require any complementary text. Lettering refers to the glyphs casted on a shoemaker's last.
Mr. Szymczak passed away in 2015.