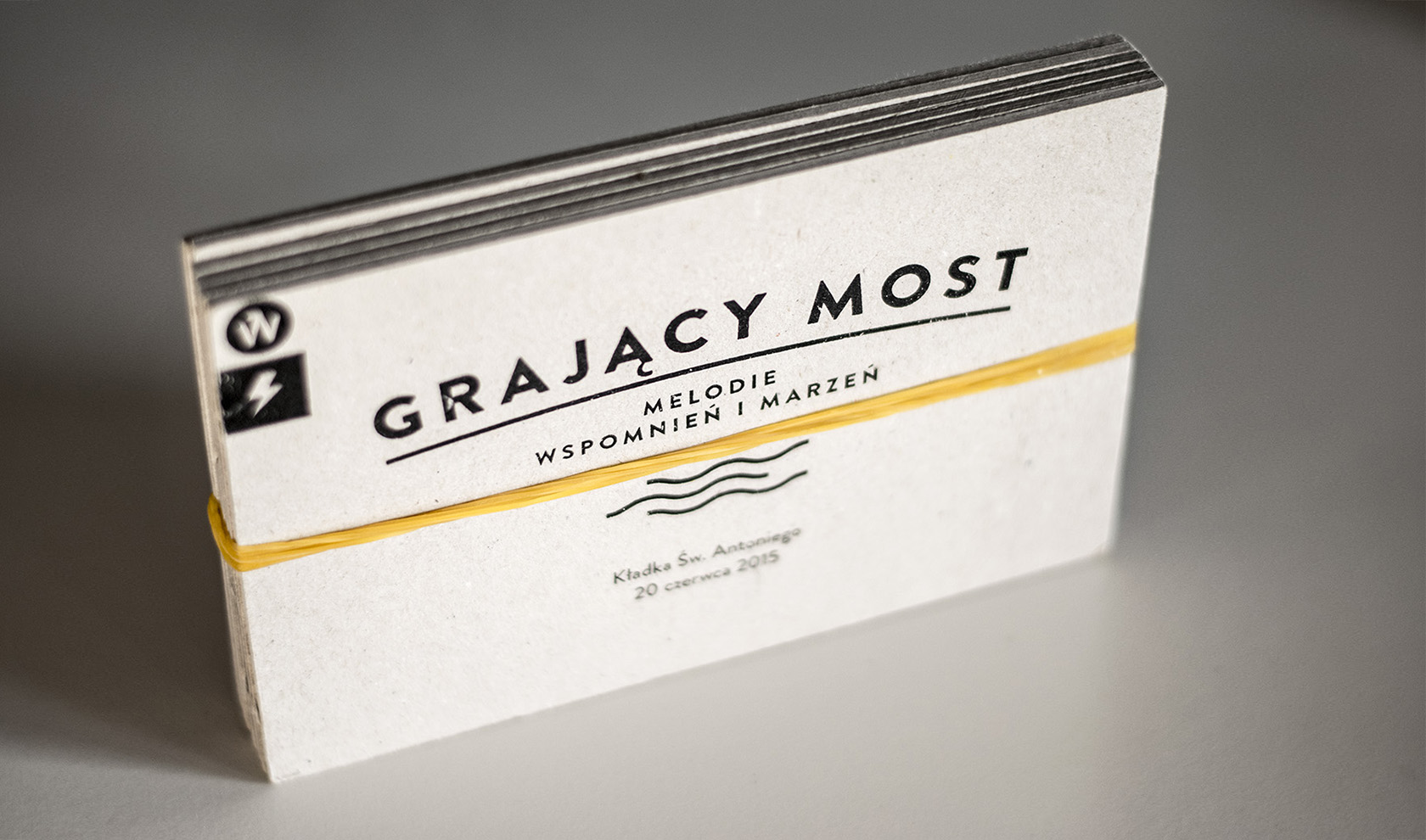 Grający
most

Wroclaw is called the "city of a hundred bridges" because of the extremely branched Odra stream on this part of it's run. Mosty (Bridges) project was conducted as a part of the European Capital of Culture Wrocław 2016. The project's aim was to involve the city's residents into the celebration and integration beyond any divisions. Non-governmental organizations, institutions, formal and informal groups had prepared their own ideas to animate the 27 selected bridges during one weekend. A footbridge over the moat became a place of theatre happening, in which Polish and Romanian kids, people with in mental diseases experience and members of the Polish Union of Pensioners and Disabled participated.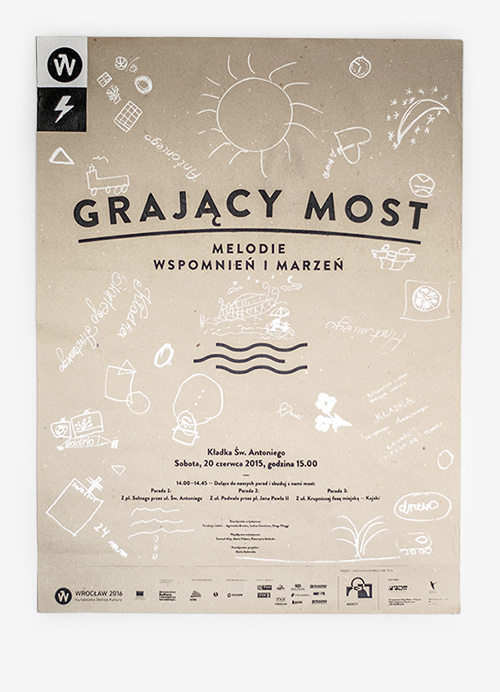 Because the Bridges project was of a participative nature, I wanted the participants to become co-authors of poster and project-publication. Conducting workshops with each of the three groups, I could get to know them, before I started to design. During our meetings we drew the simple things: geometric figures, connotations, memories. I scanned the results of common work and I used them to create a subjective, very personal event relation – a souvenir, in which each participant could find his part. The underline of the project's title exactly reflects the curvature of the bridge, which has become the arena of our action. The whole was printed in a silk-screen printing on recycled paper and cardboard, hand-folded, glued and numbered.
—
Cooperation: Ewa Głowacka, typeface by: HvD Fonts.