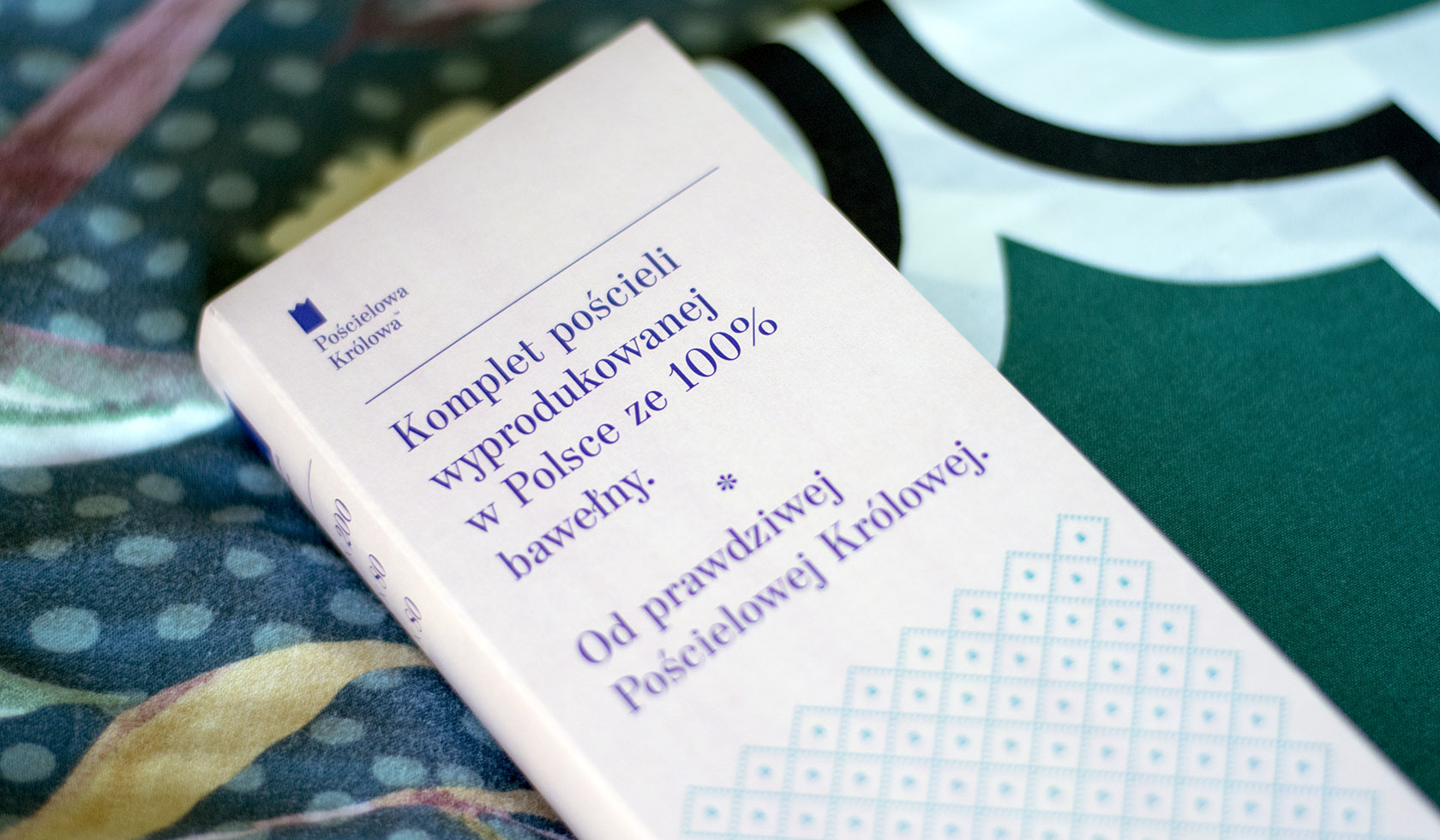 Pościelowa
Królowa

Bedding Queen (pol. Pościelowa Królowa) is a brand of modern, soft, carefully sewn bedding which are produced in Poland. The offer includes sets of duvet covers, pillowcases and sheets. The client initially wanted a label design only, however, after short conversation we decided to start from scratch – designing the branding.
—
I started my work by finding a suitable name that would reflect the feelings associated with sleeping in good, soft bedding and would relate directly to the largest target audience – women. It was a good kick off to begin the fairy tale narrative with Heneczek typeface (designed by Damian Langosz from Threedotstype). The signet itself took the form of an unusual crown – with bed linen proportions.
—
My scope (apart from naming and logo) was also to design creating simple landing page as well as labels for bed sheets and sheets. To facilitate sorting and shipping from the warehouse, the sizes are differentiated by the color of the pattern and the spine of the label shows the size and contents of the set both in the vertical and horizontal position.
—
Buy them online here.