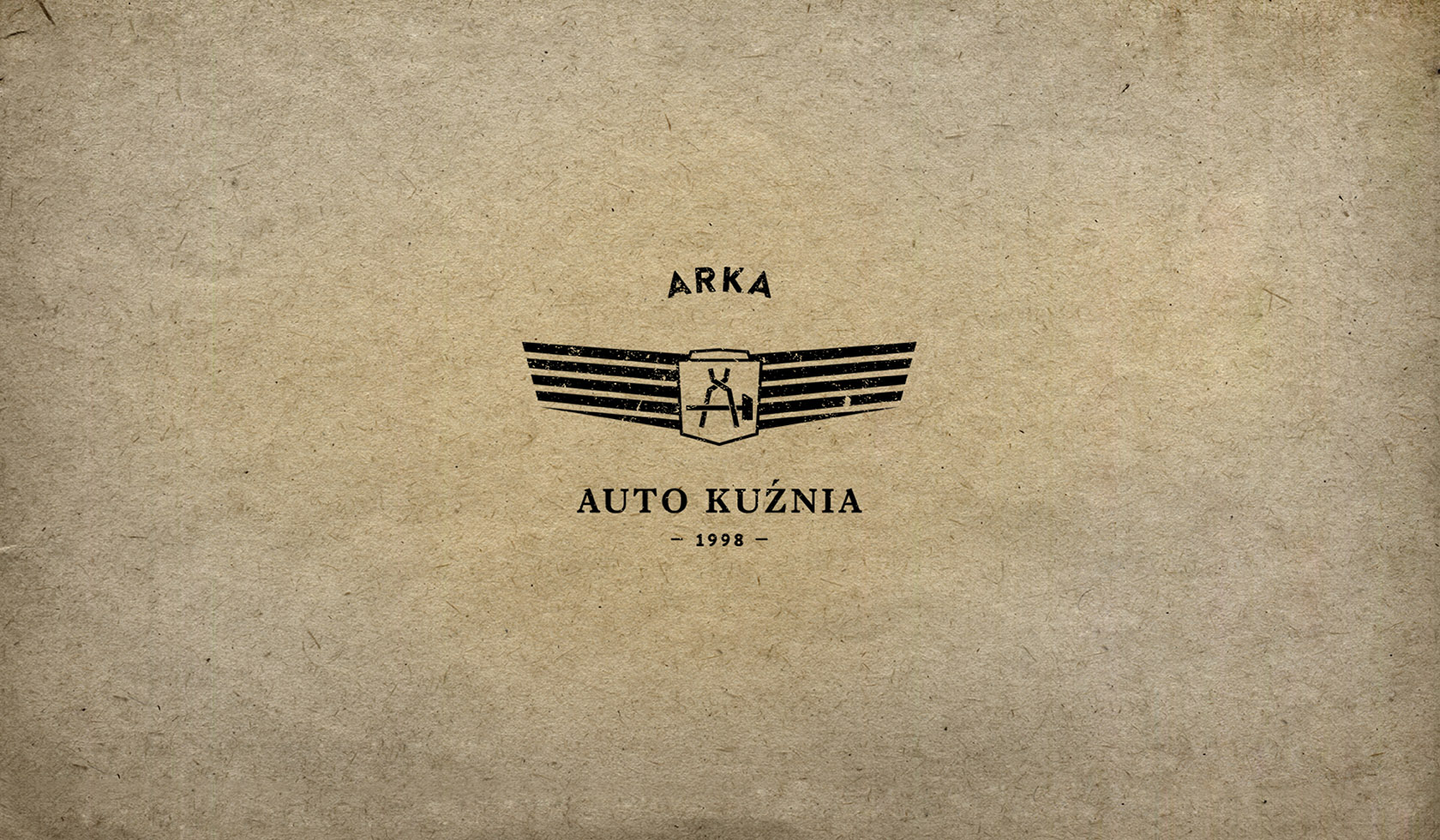 Arka
Auto Kuźnia

A Warsaw car service is designed in the style of the twenties and thirties. The owner, a gilder by education, cares about both the ambience of the interior and the customers. They would not only find professional and comprehensive services, but also a cosy atmosphere in the workshop and even a treat.
—
Trying to reflect the spirit of the era, I designed a sign inspired by ancient, winged identifications of car manufacturers, including also symbols of each part of the company's name (which is "The ark, auto-smithy"). The manual production of business cards and a careful selection of paper reflect the attention to detail with which the mechanics treat every car entering the workshop.
—
Typeface by: HvD Fonts.